Advertising on LinkedIn
Discover the best practices and learn how
to run LinkedIn advertising campaigns within
LinkedIn Campaign Manager.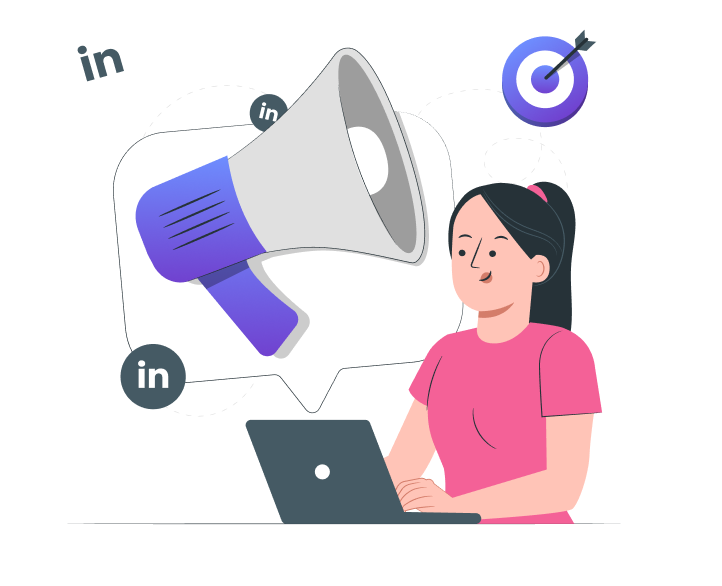 Introduction to the course
You will find:
Videos
Documents
Quizzes
Certificate

Main goal of the course
It will take you through all the essential aspects of audience selection, campaign creation, performance monitoring, and optimisation of a LinkedIn ad.
Main covered topics
Campaign Manager
Visuals & Copy
Best practices
Campaign Optimization
What are the numbers?
More than 310 million professionals are active on the LinkedIn platform, which is growing daily.
Who is this course for?
Marketers or business owners looking to plan and run LinkedIn advertising marketing campaigns within LinkedIn Campaign Manager.
LinkedIn Ads
The LinkedIn platform has powerful and granular B2B targeting capabilities for paid advertising. Whether your goal is generating leads, building brand awareness, or driving sales, LinkedIn can reach different audiences through other ad formats and targeting.
Hi, I'm your instructor! 👋
Lovely to e-meet you at this page! I hope you can find what you are looking for. For the last 6 years, I have been involved in LinkedIn Marketing, Sales, and Advertising. I got to coach more than 200 companies and deliver more than 100 workshops while being a part of accelerators and summits. Pretty busy years!


After many hours spent coaching businesses and people, the time has come to launch a video course that would give access to everyone of all my LinkedIn knowledge. I wish you the best of luck while learning and mastering your LinkedIn skills!
Why people value
Linkedist Courses Academy
Živilė Barkauskaitė
Brand Manager at Wargaming
I learned new, in depth information, actual tools, hacks and strategies to reach better marketing related prospects via LinkedIn.
Leon Van Der Laan
Founder & Consultant at Remode
Linkedist Academy is the top resource I recommend for learning anything LinkedIn-related. Practical and relatable.


Join our newsletter!
Get monthly tips & tricks and LinkedIn updates right in your mailbox.
Created with